Posted under:
Root Canal
Posted on: October 29, 2020
Are Cracked Teeth on the Rise?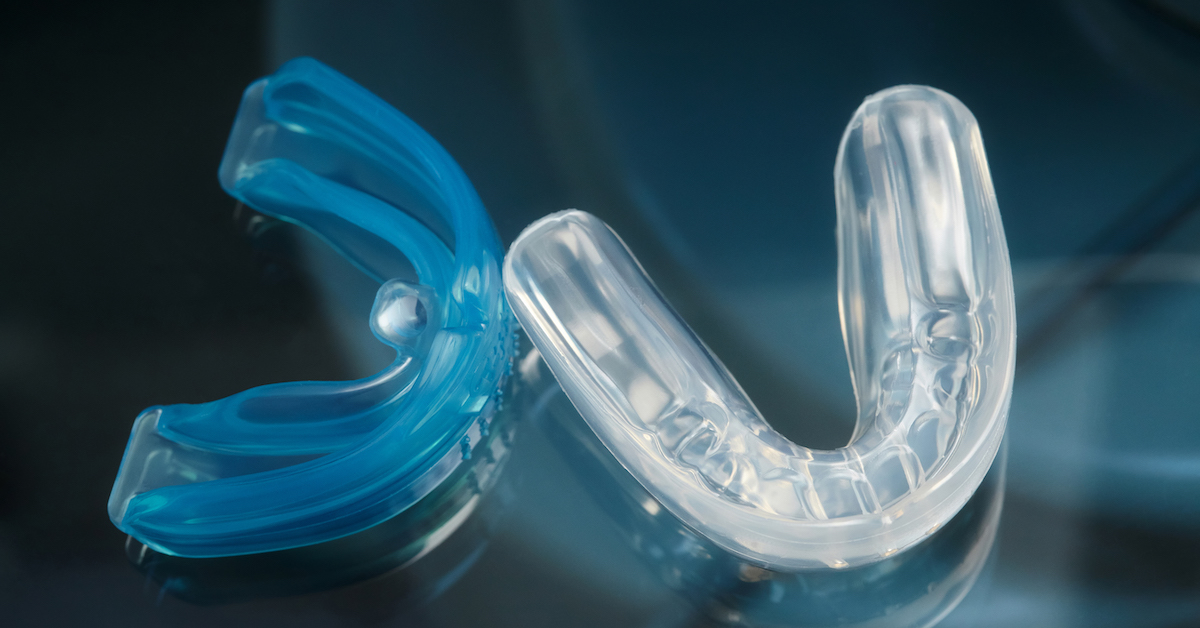 An article that was recently published in The New York Times indicated that many dentists are seeing a big increase in the number of cracked and damaged teeth among their patients. At Diamond Spring Dental Associates, we know that the pandemic has caused real stress and serious difficulties for many of our patients. We offer practical treatments that can resolve issues with cracked or broken teeth and can reduce the risk of these issues in the future.
If you find yourself more frequently clenching your jaw or grinding your teeth together, it might be time to visit your local dentist. It's best to get there as soon as possible before you cause any lasting damage.
Is Bruxism a Painful Condition?
Grinding your teeth or clenching your jaw repeatedly is known as bruxism. This condition is more common during periods of high stress and among certain personality types. Young children are also more at risk for bruxism, which can grind away a portion of the tooth enamel to provide an opening for bacteria to attack your teeth.
Certain illnesses, including epilepsy and Parkinson's disease, can make bruxism more likely. The use of tobacco, alcohol and caffeine may also have an impact on the severity of bruxism in some people. However, the most common factor is usually stress. At Diamond Spring Dental Associates, we will work with you to find a practical solution for bruxism and to promote the best outcomes for you and your family.
Is It Possible to Reduce My Daily Jaw Clenching?
At work or at home, cutting back on the amount of caffeine by switching to decaffeinated tea or coffee can reduce bruxism in some cases. If you smoke, cutting back or stopping altogether can also help in managing bruxism. Practicing relaxation and stress management techniques like yoga and mindfulness will typically lower your overall level of anxiety. This can help you deal with bruxism in the most practical and effective way.
How Can a Dentist Help with Bruxism?
Our dentists can provide practical suggestions on managing bruxism. One of the best tools for managing bruxism is the dental night guard. This device is designed to prevent damage if you should clench your jaw or grind your teeth during the night.
What Is a Custom Night Guard?
Custom night guards are designed to provide a layer of flexible and durable protection that fits between your upper and lower teeth. This prevents damage from teeth rubbing together or grinding during the night. Your dental guard will be fitted for maximum comfort to allow you to get a good night's sleep without worrying about clenching or grinding your teeth during the evening hours.
Why Choose a Night Guard for Sleeping?
The skilled and experienced dentists at Diamond Spring Dental Associates can create a night guard that is perfectly suited to your needs and that will prevent stress on your jaw and damage to your teeth. These devices can also protect your temporomandibular joint (TMJ) from stress and strain that can lead to a serious condition known as TMJ syndrome.
What Is TMJ Syndrome?
The TMJ consists of the muscles and ligaments that attach the bone of the jaw to the skull and allow it to move like a hinge. When you grind or clench your teeth, you can cause injury to the TMJ that can develop into a condition called TMJ syndrome. Some of the symptoms of this condition include the following:
Headaches and pain in the jaw
A mismatched bite
Clicking noises when you bite, chew, or move your mouth
Pain that radiates from the jaw, ears or neck
If you are experiencing these issues, you should make an appointment with Diamond Spring Dental Associates to determine the cause and to find the right treatment for your teeth and jaw.
Can a Night Guard Help With TMJ Pain?
A custom-fitted night guard is one of the best tools available to deal with TMJ pain and to allow your jaw to heal naturally over time. Our dental team will be happy to work with you to create a custom dental guard solution designed specifically for your needs.
What Are the Benefits of Custom-fitted Dental Guards?
Unlike generic mouth guards, the custom dental night guards offered by Diamond Spring Dental Associates are designed to fit your teeth and your mouth perfectly. We work with you to create a dental guard that will be comfortable to wear at night and will help you sleep more soundly. Our dental guards are also much more durable than over-the-counter models. This can ensure improved control over your bruxism issues and can help you keep your teeth healthy and your smiles bright now and in the future.
Where Can You Get a Custom Dental Guard?
Our dental team will take impressions of your teeth as a first step in creating your custom dental guard. Those impressions will be transferred to a laboratory to create a guard that fits perfectly and that will protect your teeth from the ongoing issues that can arise from TMJ syndrome, bruxism and clenching your teeth too tightly.
Managing the Costs of Bruxism Guards
If cost is of concern to you and your family, our dental office can help with low costs and affordable services in the Denville area. Our dental team is committed to the highest standards of excellence and to providing real value for our customers. We work with most major dental insurance plans to make sure that as much of your care is covered as is possible. In many cases, we can offer payment options that will allow you to spread the cost of your treatment over a longer period of time. Additionally, our office accepts some dental discount plans that can keep your costs even lower for some of our services.
At Diamond Spring Dental Associates, we deliver high-quality dental services at affordable prices for our patients. To learn more about our bruxism treatment options or to schedule your first appointment with us, give Diamond Spring Dental Associates a call today. We look forward to the opportunity to serve all your dental needs now and in the future.