Posted under:
Root Canal
Posted on: September 14, 2021
Cavity Prevention Advice for Everyone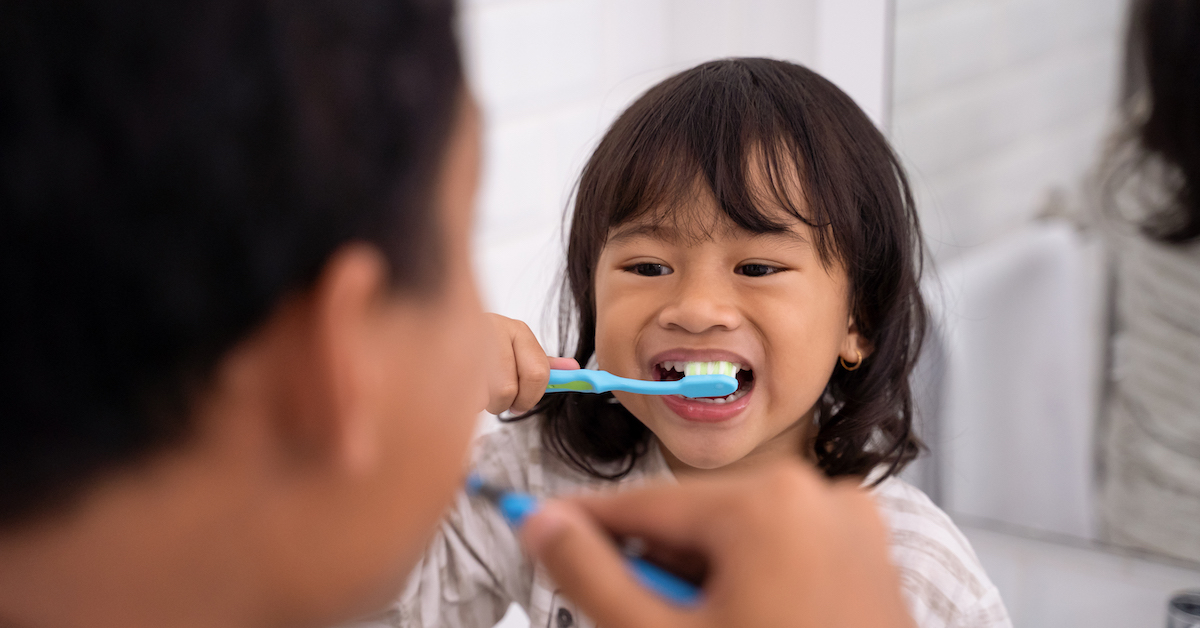 Tooth decay and cavities can cause pain and embarrassment for you and your family members. Cavities can also lead to more serious conditions, making it imperative you fix them in a timely manner. Fortunately, there are a few simple steps that you can take to reduce your risk of these dental issues. Working with a qualified dentist in Denville can allow you to access the guidance and support you need to take better care of your teeth. Here are some of the basics of cavities, tooth decay and dental care for you and your family.
All About Plaque, Tooth Decay, and Cavities
Most cavities are caused by a substance called plaque, which is formed by the interaction of bacteria that naturally live in your mouth and the foods you eat. These bacteria live on sugary and starchy food particles and beverages that remain in your mouth when you eat or drink. This mixture of bacteria and sugary food and drinks forms plaque, which is sticky and adheres to your teeth. Plaque is whitish or clear and very acidic. If allowed to remain on the teeth, plaque will attack your tooth enamel and will cause it to weaken and eventually form holes. These holes are known as cavities and usually require the assistance of a dentist to resolve effectively.
Plaque can also form tartar, which is a hard whitish substance that usually collects between and behind teeth. This hardened form of plaque is often a contributing factor in the development of gum disease, which is a leading cause of tooth loss. Both plaque and tartar can play a role in causing tooth decay, which can cause bad breath as well as damage to teeth. Your dentist will discuss other issues that could affect your dental health during your regular checkup.
Preventing Cavities by Fighting Plaque
Because plaque is a primary factor in the formation of cavities, removing plaque from your teeth is an essential part of your dental hygiene regimen. Brushing and flossing are among the most important parts of this process:
Flossing your teeth at least once per day will help to remove plaque and food from between your teeth. This can be done before or after you brush your teeth. Be sure to rinse well after flossing to flush away these unwanted materials.
Most dental experts advise brushing after every meal or snack. This may not be practical for students and working people on tight schedules, however. Brushing twice a day for at least two minutes each time is an acceptable compromise to keep your teeth healthy and cavity-free. Between brushing sessions, you can often remove some of the food particles and plaque by rinsing your mouth thoroughly with water after eating or drinking sweet or carbohydrate-rich foods and beverages.
Your dentist in Denville may recommend a dental sealant application to prevent plaque and tartar from forming between your teeth. Dental sealants form a durable layer over your teeth that prevents food and drink from reaching the areas between your teeth. This can significantly reduce your risk of developing cavities in these areas. Dental sealants can potentially last for as long as 10 years, which makes them a solid investment in the long-term health of your teeth.
Fluoride applications are often overlooked by adults because they are considered to be for children. In fact, fluoride in the water you drink and fluoride treatments at your dentist's office can often reduce the ability of plaque to attack your dental enamel and to cause cavities.
Making Smart Dietary Choices
The foods and beverages you consume can also have an effect on the health of your teeth. Foods that contain plenty of calcium are necessary to develop strong bones and teeth. These include dairy products like cheeses and milk as well as certain vegetables. Increasing your intake of water and reducing sweet and sugary beverages and snacks will also have a positive effect on the health of your teeth.
Planning Regular Dental Visits
Your dentist is a great resource for advice and guidance on how to protect your teeth from plaque, tooth decay and cavities. Scheduling regular checkups with your dentist in Denville will not only allow you to fight cavities more effectively but will also provide plenty of advance warning about serious issues like gum disease or tooth decay before they cause permanent damage to your dental health. Entrusting your teeth and gums to a local dentist can help you maintain your teeth for many more years of beautiful smiles.
Available Treatments for Cavities
What happens if you do get a cavity? In most cases, this issue can be addressed quickly in your dentist's office within one or two visits. Some of the most common treatment options for cavities and tooth decay include the following:
Applying a filling to the cavity will often relieve pain and restore the tooth to a functional condition. Fillings may be made of silver, gold, amalgam or composite materials. These dental fillings will vary in cost depending on the material you choose and the size of the filling required.
Crowns may be recommended to cover severely damaged or decayed teeth after a filling has been applied. These dental appliances are also used after root canals to provide the additional structural support required for teeth after these procedures.
Root canals are highly complex dental procedures and may require the assistance of a trained and knowledgeable oral surgeon to complete. A root canal is generally performed to relieve pain by removing the nerve endings that are located inside the roots of the tooth. The tooth is basically hollowed out before a filling is applied and the entire tooth is covered with a crown.
There are new technological advancements in the field of dentistry that are making it easier for dentists to help you avoid decay and cavities. While this might be good news, the best way to protect against cavities is to practice good prevention methods, like those listed in this article. Finally, finding an affordable dentist in Denville can help you and your family better fight cavities and plaque.