Emergency Dental Care in Denville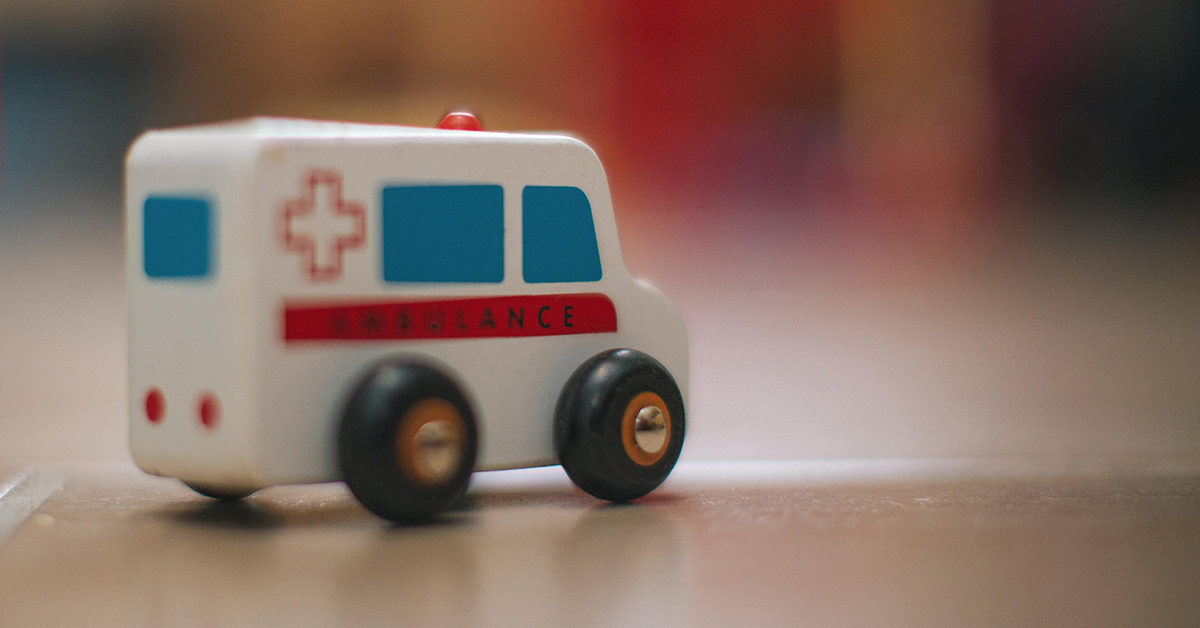 Early one morning your tooth wakes you up with a throbbing pain. You get up to brush your teeth, but that only aggravates it. You don't notice anything visibly the matter with your mouth except, perhaps, a small bit of inflammation. You need to get rid of the pain somehow in order to go about your daily life, but you're concerned you may need more serious dental treatment as well. So, do you need your Denville emergency dentist to take a look at it, or can it wait until your next regular dental appointment?
You can be thankful that whatever dental problem you're going through, your dentist in Denville can provide the routine or emergency care that's most appropriate and necessary for your unique situation. Call us today for help figuring out whether you're having a dental emergency or simply need to schedule an appointment with us at Diamond Spring Dental Associates at your soonest convenience.
How to Tell If You're Experiencing a Dental Emergency
Even if you're not in pain, you still may be experiencing an emergency dental situation. Pain is not always a symptom of a dental problem nor an early sign of others. Pain may develop as the condition progresses, however, or causes other dental or general health conditions after being left untreated. When pain does occur, you can count that as a clear indication you should at least call your dentist in Denville to find out if you need emergency dental care.
Identifying a Dental Emergency
Any problem involving your mouth, and most particularly your teeth or gums, could be considered a dental emergency if treatment is urgent because either the pain has become so severe as disrupt daily functioning or the condition, if left to progress, could endanger your life.
Not every dental problem is an emergency, but, when a dental problem is an emergency, the expediency with which you deal with it is critical for both your dental and overall health.
When trying to determine whether or not a dental issue you're experiencing constitutes an emergency, consider these questions:
● Are you feeling intense pain or is your mouth bleeding profusely? – Intense pain and profuse bleeding from the mouth both indicate a dental emergency.
● Does your mouth have an infection? – If you gums have irritation, redness, or swelling, or there's pus seeping from between teeth, it could indicate a serious infection like a tooth abscess that can spread elsewhere in the body where it could pose life-threatening danger.
● Are any of your teeth loose or missing? – As adults, we aren't supposed to lose our teeth. That's why even a painless loose tooth can be an emergency nonetheless.
Generally speaking, anytime a dental issue involves bleeding you can't stop, an infection in your mouth, one or more loose teeth, or severe pain, you should call your emergency dentist in Denville right away.
By seeking immediate treatment when you notice potential signs of dental emergencies, you can help keep your teeth in your mouth and looking healthy and feeling strong. And, you can avoid needing to see an emergency dentist or take a trip to the hospital emergency room.
Common Dental Emergencies
Here are eight of the most common dental emergencies we see here at Diamond Spring Dental Associates.
Toothache
Something stuck between the teeth
Inflamed or bleeding gums
Missing filling or broken dental crown
Knocked-out or fallen-out tooth
Mouth or jaw swelling
Exposed nerve
Tooth Abscess
Causes of Dental Emergencies
A dental emergency can have a variety of potential causes depending on the nature of the emergency itself. Most dental emergencies you can break down into either an infection or an injury.
An infection can cause:
● Tooth abscess
● Tooth decay
● Gum disease
● Tooth falling out or needing to be extracted
● Other teeth, gums, and parts of the mouth as well as of the body overall catching the infection
Different activities can cause injuries to the mouth that could be considered dental emergencies, including:
● Falling off a ladder, roof, or other high structure or tripping and falling
● Sports injury to the mouth, face, or head
● Fainting and hitting your mouth on the floor or on an object on the way down
● Falling over while riding a bicycle, scooter, skateboard, etc.
● Work-related accident
● Car crash
● Playful roughhousing or not-so-playful fist fighting
● Hitting yourself in the face with a door that's opening or walking into a door frame
● Eating hard food or chewing or biting into something hard that isn't meant to be chewed or bitten
● Drinking from glass bottles
Any injury that has impacted your mouth and any signs of irritation or infection should prompt you to call our Denville dental office for immediate emergency dental care.
Ways to Prevent Dental Emergencies
Most dental emergencies are completely preventable with good oral care habits. These include a thorough daily dental routine and regular visits to your dentist in Denville.
A thorough daily dental routine involves brushing twice and flossing once every day. This helps rid your mouth from the dangerous bacteria that can cause many dental emergencies.
Regular visits to your dentist involve seeing your dentist once or twice yearly for a checkup and cleaning. These appointments allow you to get your teeth professionally cleaned beyond the level at which you can clean them yourself through your daily dental care practice. And, they allow your dentist to examine your mouth for any possible signs of concern and provide any necessary early treatment before they become dental emergencies.
Call us at Diamond Spring Dental Associates to get the appropriate emergency dental care you need for whatever mouth problem you're experiencing.